9 Tips for Getting Fit This Winter
Instead of letting the colder weather keep you indoors and on your couch this winter, use it as motivation to finally get in shape. From the importance of electrolyte powder for proper hydration to why the right gear is essential, here are nine tips for getting fit this winter.
Get a Gym Membership
One of the best ways to get fit this winter is to join a gym. Gyms offer a variety of workout equipment and classes that can help you stay in shape. Many are open 24 hours, so you can plan workouts around your busy schedule. If you're unsure which gym to join, ask for recommendations or read online reviews. Also, be sure to take advantage of one of the many holiday promotions that will be offered. Sometimes, you may save as much as 50 percent off a yearly membership.
Hire a Personal Trainer
If you're serious about getting fit this winter, consider hiring a personal trainer. A personal trainer can help you develop a workout plan that's tailored to your specific goals, and they can also provide motivation and support. Be sure to get one who keeps you accountable, can work with your pre-existing injuries, and is certified by a reputable organization. Always ask for references — and remember that it's okay to interview several trainers before deciding.
Make an Effort to Stay Hydrated
Dehydration during colder months is more of a problem than many people realize. That's because the body's thirst mechanism is up to 40 percent less effective in the winter, so you may not feel as thirsty even when you're dehydrated. Make a point to drink eight glasses of water daily. You can also consider using electrolyte powder packets with your water when you're working out. This way, you can replenish the electrolytes lost through sweat and not worry about dehydration.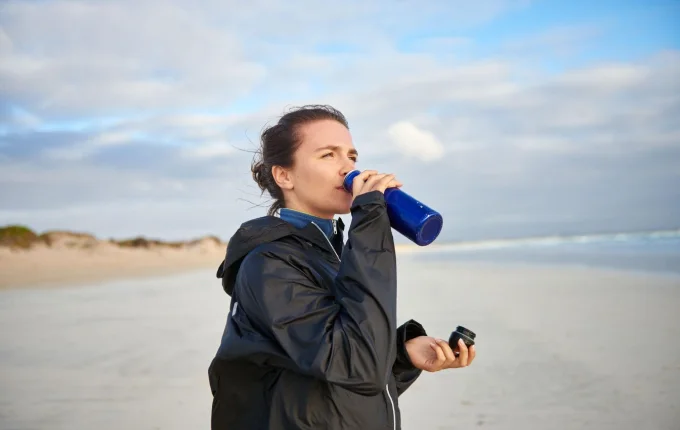 Take Up a New Sport
Another great way to get fit this winter is to take up a new sport. Plenty of sports can be played indoors, such as basketball, volleyball, and badminton. Or, if you prefer to be outdoors, try skiing, snowboarding, or ice skating. Not only will playing a new sport help you get in shape, but it's also a great way to meet new people and have fun.
Join an Exercise Class
If you're looking for structure and support while trying to get fit this winter, consider joining an exercise class. Exercise classes are offered at many gyms and community centers, and they typically involve group workouts led by an instructor. This can be a great way to stay motivated and accountable while working out. Some of our favorites include:
Pilates – Pilates is a type of exercise that helps strengthen your body. It can help you be more flexible and have better posture.
Yoga – There are numerous types of yoga, including Ashtanga, Yin, and Bikram. All types of yoga can help you improve your flexibility and strength. They simply take different approaches and will have different intensity levels.
Zumba – Zumba is a high-intensity cardio workout that's also a lot of fun. It involves dancing to Latin-inspired music and is a great way to burn calories.
Spin – Spin classes are offered at many gyms and usually involve riding a stationary bike. They're often high-intensity workouts that can help you burn a lot of calories in a short amount of time.
Invest in Some Workout Gear
If you want to get serious about getting fit this winter, it's worth investing in some quality workout gear. This could include items like workout clothes, shoes, gloves, hats, and earbuds. Having the right gear will make working out more comfortable and enjoyable and help you stay motivated. In addition, if you plan on starting a winter sport or exercising outdoors during the colder months, investing in the right gear is especially important. For example, sweat-wicking clothes and layers will help you stay comfortable while skiing and proper footwear is essential for outdoor winter running.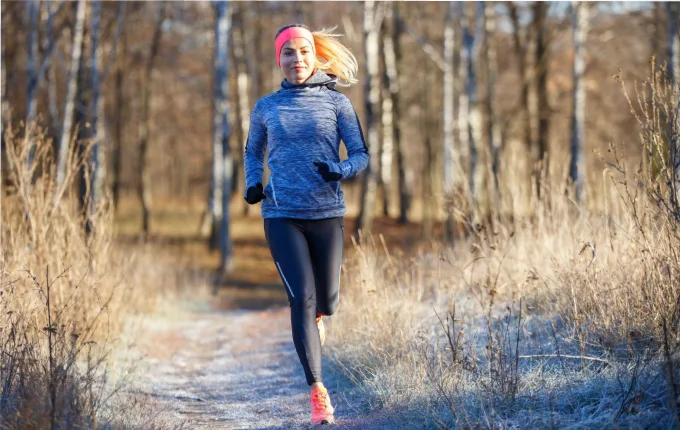 Research and Invest in Supplements
Supplements get a bad rap, but when used correctly, they can benefit people trying to get fit. If you're looking for an edge while working out this winter, research and invest in quality supplements that will support your specific goals. For example, consider taking protein powder or Creatine if you want to build muscle. Or, if you find it challenging to stay hydrated, having hydration capsules on hand can be extremely helpful. Just remember that supplements are meant to augment your diet and workout routine. They're not a magic pill that will transform your body overnight.
Make a Playlist of Upbeat Songs
Music can be a powerful tool when it comes to working out. Having a playlist of upbeat songs that you enjoy can make exercising more enjoyable and help you push through tough workouts. Have a few to choose from, or try some premade workout playlists.
Set SMART Goals
Lastly, one of the best ways to get fit this winter is to set SMART goals. SMART stands for Specific, Measurable, Achievable, Relevant, and Time-bound. When developing a goal, make sure it meets all of these criteria. For example, "I want to lose weight" is not a SMART goal because it's not specific or measurable. A better goal would be "I want to lose 10 pounds in three months by working out four times per week and eating 1,500 calories daily." This goal is much more specific and achievable and has a timeframe attached to it.
9 Tips for Getting Fit This Winter
You Can Do This
9 Tips for Getting Fit This Winter – Getting fit this winter doesn't have to be daunting. You can do plenty of things to make it easier and more enjoyable. We hope the tips in this article have inspired you to start your fitness journey. Remember, it's important to set SMART goals and stay motivated. And most importantly, don't be afraid to ask for help when needed. There are plenty of resources available to help you reach your fitness goals. Good luck — and most importantly, have fun!