Bear River Health Department – To set up an organization and healthcare surge capacity in Utah, a state with substantial boundary areas, Bear River Health Department joins hands with hospitals and other stakeholders to set up the Northern Utah Healthcare Coalition. The Contribution has facilitated relations, planning, training, communication, and techniques to help resources beforehand an accident occurs.
Reason for the establishment of Bear River Health Department
States with substantial rural or boundary areas and less population density face matchless experiments when setup for a large-scale disaster. Regional allowance to emergency healthcare and hospital surge are two issues of particular concern to geologically isolated areas.
In Utah, local health departments play an essential role in carrying forward Emergency Support Function 8 (ESF-8), the FEMA National Response Framework function blamable for public health and medical services. Across Utah's seven health regions, local agencies work with healthcare systems and hospitals to build a support structure for emergency response.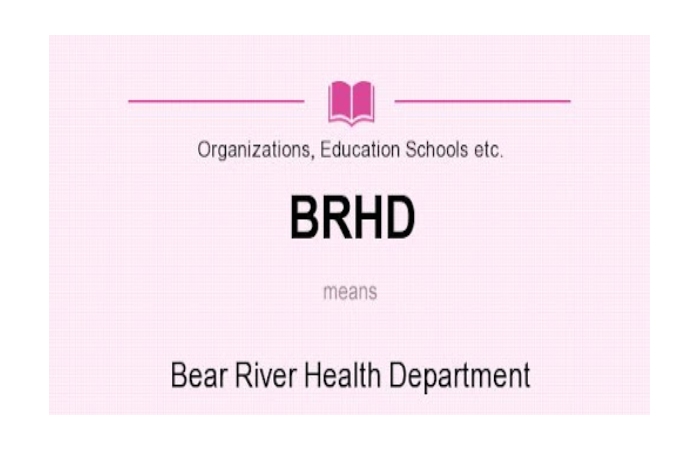 Specific issues in Bear River Health Department
Communication gaps: Because Emergency Support Function 8 (ESF-8), planning must occur between regions and types of healthcare and public health entities; no mutual language or structure exists to ensure that all agencies receive or communicate the same information. These conflicts represent a particularly significant barrier during a surge event when patient or equipment levels are expressed rapidly to address needs.
Geographic challenges: Building regional healthcare collaborations are more complex in Utah's frontier areas, where spaces between sites mean longer travel time.
Jurisdictional accountabilities:  Local activities in Utah bear much responsibility for carrying out Emergency Support Function 8 (ESF-8) activities; they must coordinate with the regional Department of Health and Human Services Emergency Support Function 8 (ESF-8) and workgroups while not overstepping their roles.
The practice terms for Bear River Health Department
The Bear River Health Department (BRHD) organized the Northern Utah Healthcare Coalition (NUHC), a multi-disciplinary group whose aim is to address healthcare surge issues during a disaster via synchronized communication and resource sharing.
The goal of the Northern Utah Healthcare Coalition (NUHC) towards Bear River Health Department (BRHD) is not to act as an answering unit in the event of an emergency; instead, members form a solid group dedicated to preparing for a surge event by building relations between many different kinds of healthcare entities, providing training and education opportunities, crafting regional response plans, and building mechanisms for sharing equipment and resources.
Members inclusion in Bear River Health Department
Current members include eight hospitals; 3 local health departments; 6 county emergency managers; 6 county Emergency Medical Services representatives; representatives from long-term care agencies, primary care clinics, the Northwest Band of Shoshone; and ad hoc members representing emergency dispatch, home health, hospice, behavioral health, the department of transportation, highway patrol, and city emergency management.
An executive committee comprises 5 hospitals, 1 health officer, 1 clinic representative, 1 emergency medical services staff person, and 1 county emergency manager.
Essential members change depending on annual preparedness priorities and focus. For example, during 2012, the coalition's focus was on developing Memoranda of Understanding between hospitals and skilled nursing facilities. Thus, essential members included emergency medical services, emergency management agencies, behavioral health services, specialty and support services (i.e., dialysis, pharmacy, home health), and tribal health.
It is a coalition requirement that all hospitals in Utah are included as members, and hospitals retain a voting majority at quarterly coalition meetings. The Bear River Health Department (BRHD) regional medical surge director convenes meetings, facilitates discussions around surge issues, builds consensus, and otherwise is responsible for all coalition communications.
Surge planning of Bear River Health Department
The National University Hospital Center conducted numerous activities related to surge planning, including communications issues between healthcare entities, including:
Creating an all-hazards medical surge plan puts control for matching in the hands of the County Emergency Operations Center. The National Incident Management System-compliant plan is 8 pages long yet covers more than 100 pages of add-ons and tools updated quarterly.
Developing a shared hazards assessmentfor counties and hospitals to use as they complete their risk susceptibility analyses
Participating in communications exercisesfocusing on the use of satellite phones and 800 MHz, HAM, and commercial radio
They are establishing plans to share medical assetswithin regions. For instance, the National University Hospital Center developed a protocol that allows members to borrow water purifiers when needed.
What made Bear River Health Department practice possible?
Relations between members.Because the National University Hospital Center relies on cooperation between agencies, many of whom have individual agendas and priorities, working solid links and respecting differing or competing viewpoints are critical to the coalition's success.
Significant engagement efforts.Bear River Health Department contributed an enormous effort to maintain active participation from every hospital and county emergency manager and other healthcare representatives.
conclusion
Communications protocol: The National University Hospital Center worked with the Utah Health Department. The Utah Communication Agency Networks to offer all hospitals 3800 MHz radios and develop a standard protocol for their use across agencies.
Equipment purchases: Using Hospital Emergency preparedness Program funds, provided each hospital with $5,000 to spend on water purifiers, filling stations, and generators for cleaners.