Extend Human Lifespan
With the COVID-19 pandemic disproportionately affecting older adults, aging research has again come on the radars of researchers and medical practitioners. Recent research developments have put the aging process under a microscope. There are so many age-related diseases. Easily, some of the most harmful diseases we can think of are things like cardiovascular diseases, diabetes, Alzheimer's disease, and other cognitive disorders.
Find out the risk factors for age-related disease
It is a common idea for us that getting older means we are getting sicker. How come we've never questioned this idea? Imagining a concept of healthy aging seems outlandish and only fits in the realm of fiction. And most of the time, a villain's dream.
But in science, we also need to think out of the box. Researchers have begun to question aging itself as a disease. And one groundbreaking discovery was that of NAD+.
Is NAD+ the core of human aging?
Nicotinamide adenine dinucleotide or NAD+ is a crucial coenzyme or molecule that assists a wide variety of functions in our body. We lose NAD+ as we age, resulting in a steady decline in different important functions in our body. A process called cellular senescence, or the arrest of cell growth, is attributed to the decrease of NAD+.
Metabolic functions, DNA repair, and cognitive function have been closely linked to the decrease in NAD+ as well. So everything we do and what we eat affects the NAD+ level production in our bodies.
Aging research has come so far
Aging science has already found ways to extend age and make the aging processes healthier, most of these you already know, but it will surprise you how effective they can be in practice.
Eat right and on time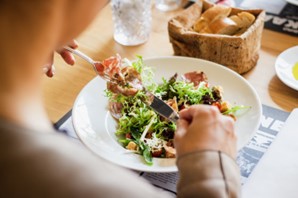 This one seems easy, but given the uptick of unhealthy options, we must be more conscious of the food we eat. The majority of accessible and affordable food is highly processed. While it gives us the energy we need to get through the day, we can't account for the quality and diversity of nutrients.
Learning what to eat, how to prepare it, and when to consume it is your first challenge. There are plenty of resources online for developing a balanced diet. You could start by integrating more fruit and vegetables. NAD+ naturally occurs in  numerous foods like avocados and broccoli. When our bodies slow down in producing NAD+, taking in foods that are high in it can help us. This leads me to discuss the next tip.
Take biosynthetic supplements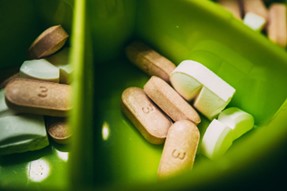 Although NAD+ naturally occurs in foods, acquiring it through direct supplementation is not feasible because NAD+ metabolizes so fast that it doesn't reach the bloodstream for usage. That being said, research has shown us that it is possible to take NAD+ precursors, which are key components in NAD+ production. Some examples of these are nicotinamide mononucleotide (NMN) and nicotinamide riboside (NR), which are both biosynthetic.
NMN is in drug development
Clinical trials in older mice have shown significant results when taken orally. Many national institutes are continually researching how to improve NMN's efficacy, but many NMN supplements are safe and ready for use.
It's time to exercise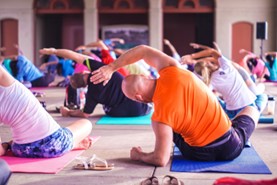 The aging process strikes your cardiovascular health the most. In this post-pandemic world, where we are living in our digital spaces, moving around is not as easy as we think it is. Our bodies are meant to be on the go. By getting daily exercise, the body naturally increases NAD+.
Get the right amount of sun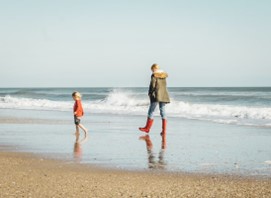 Sunlight is vital to sustain cellular functions as we age. That's why you always feel refreshed in the morning or when you're outdoors. But, of course, these days, you still need to be careful. Our bodies can only tolerate a decent amount of those UV rays.
NAD+ levels get reduced as a lot of energy is consumed while our bodies repair skin damage from UV. Moderation is key! Go out when the sun is not as harsh and always use sunscreen.
Get your heart rate going with heat sources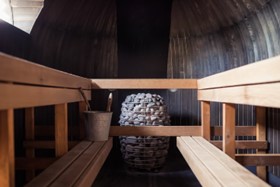 The sun is great, but heat is also a good source of NAD+ production. What do we mean? Well, hot baths and even saunas are great for your body. These activities raise your body temperature and heart rate, requiring the need for more energy, and in turn, NAD+, to bring your body temperature back to normal.
These discoveries in the biology of aging have shown that there is a difference in biological age vs. chronological age. Keep these tips in mind to keep your body young and healthy!